RBC travels – a leading taxi service based at Madurai. This website is designed for Madurai to Rameshwaram taxi booking and Rameshwaram to Madurai taxi booking
Our Taxi Packages
The Rameshwaram Temple
Ramanathaswamy Temple Located in the Rameshwaram Town at Pamban Island at Ramanathapuram District, Tamilnadu
This temple is considered one of the 12 Jyotirlingas. Lord Shiva is worshipped here in the form of light
This temple has the longest corridor, and it is very famous for its unique architecture among all Hindu temples
This temple is associated with both Shiva and Ram. The pilgrimage tour is getting completes on visiting Varanasi at Uttar Pradesh after visiting Rameshwaram
HOW TO REACH RAMESHWARAM?
Are you planning to travel to the holy town Rameshwaram..? We are here with some guidelines for hassle-free travelling.
If your tour location is Rameshwaram, the best way is to reach Madurai via air or train. Madurai is a major city and well connected with all states. Once you reached Madurai, and then just about 170 km to Rameshwaram. There are many more temples and sightseeing in Madurai which you never want to miss in your lifetime.
Book a tour package with us. According to your time and budget, we have perfect tour packages that will help you.
Madurai to Rameshwaram Distance
The Tour is a startling beauty of its kind. The distance between Madurai and Rameshwaram is around 180 kilometers. It will take 3 hours and 15 minutes to reach Rameshwaram via NH87
How to plan a Taxi Trip
As you are opting for a taxi to Rameshwaram, we encourage you to start early. You can stop wherever you want to enjoy the mind-boggling views along the path.
This road covers some parts of the highway, which might be a little boring. Once that phase is over, you will be passing through several villages
It will be a breathtaking experience covered with evergreen coconut trees on both sides of the road. In the second phase, you will be enjoying Palm trees and a sea view. In the third phase – you will be standing on one of the fascinating human-made creations (Pamban Bridge)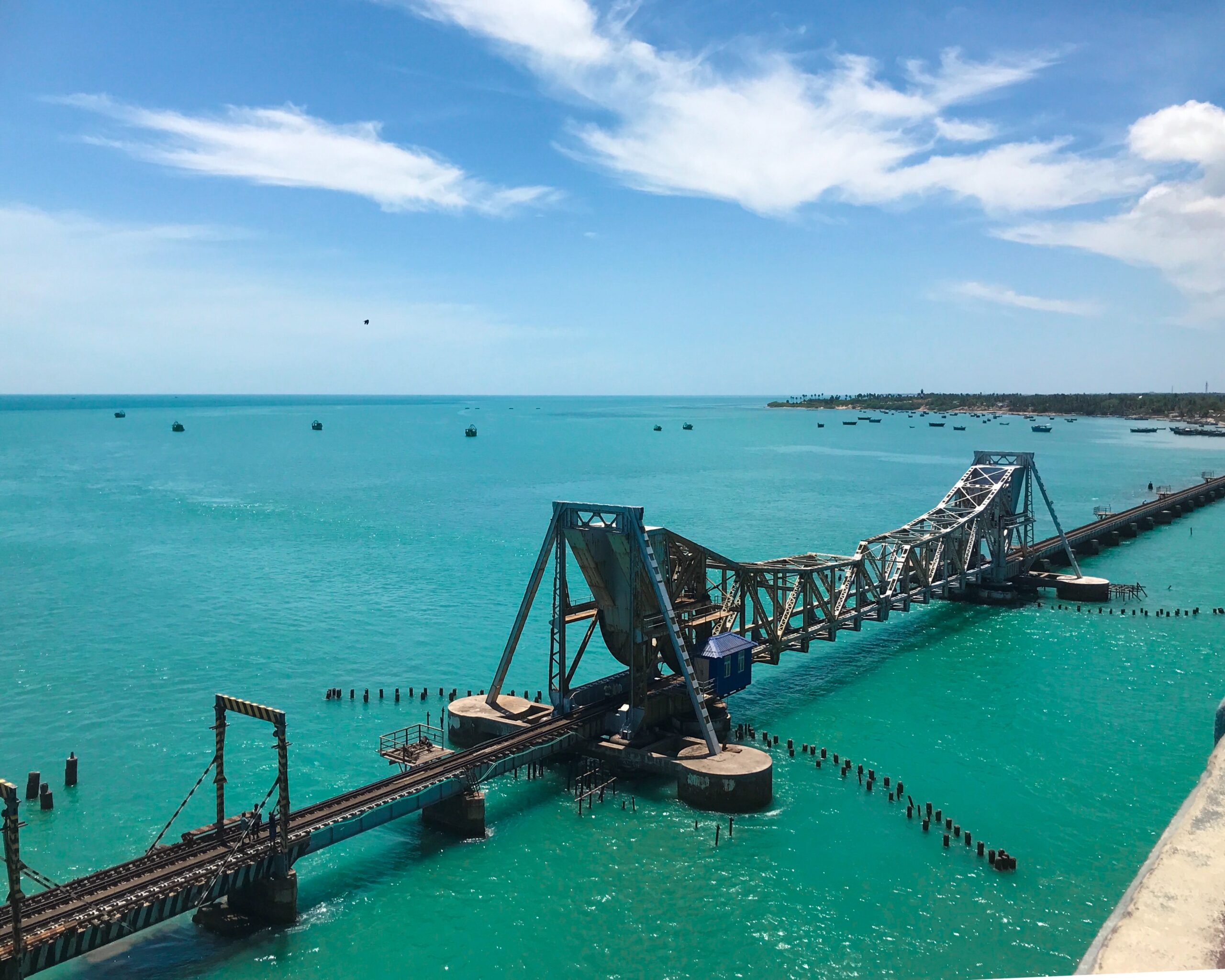 Pamban Bridge – Man Made Miracle
– It is connecting Rameshwaram town to the main land
Relaxing Time in between The Tour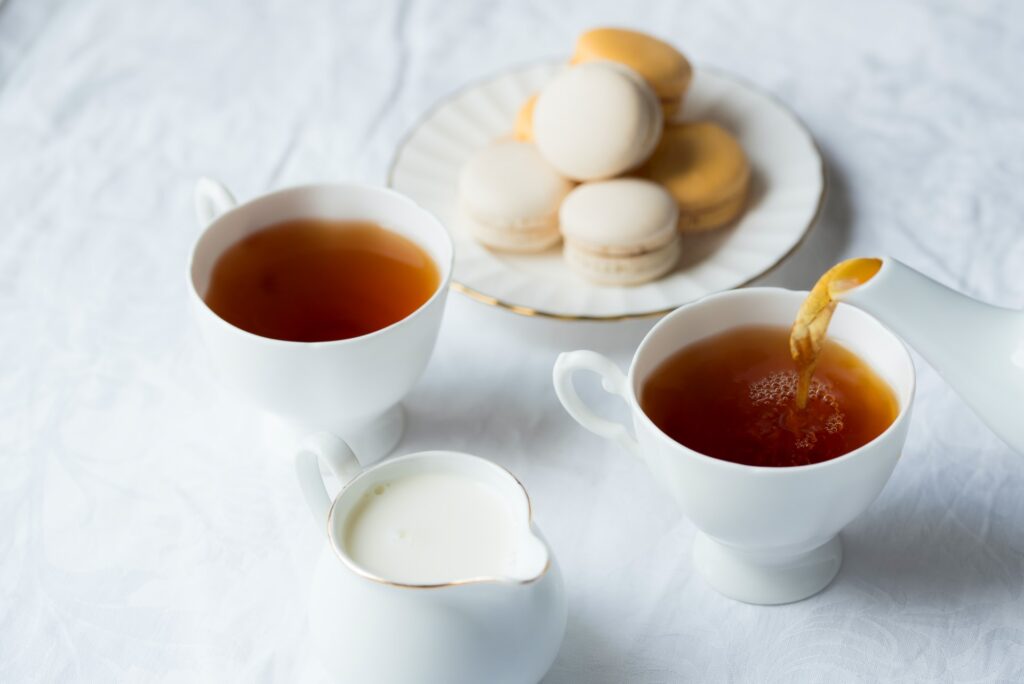 Have you enjoyed these trips, but a significant thing is missing. Isn't it? Some of the best places to have food.
The taxi service offered by RBC Travels strives to provide the best in every aspect.
Similarly, we take you to restaurants that provide you with the best local foods
Tips for Enjoying The Madurai and Rameshwaram Tour
Just Sit back and relax in our comfortable cars
Enjoy the beautiful scenarios
Get rid of the tensions such as speeding etc..,
Make your visit worth it by unraveling the mysteries
Ask your best companion (driver) for this route about the mysteries
Ask them to stop wherever you want to store the memories as pictures
Why RBC Travels For Madurai to Rameshwaram Taxi Booking
It is always fun to go on a road trip. But it is vital to cover all the places. Some spots will be popular, and some will be well known only to locals, making us feel for a lifetime if we miss them. Travelling means exploring, enjoying, mingling with the local culture, and much more.
There are lots of places to visit. How will you fulfill your travelling desires to the fullest? Who knows the route better than a local taxi driver! Hire our Madurai to Rameshwaram taxi service to travel instead of just getting transported.
Madurai to Rameshwaram Taxi Service from RBC Travels comes with well-maintained cars. We have industry-best drivers who are well-knowledge about the route. They are well-behaved and have professional mannerisms.
We have our own vehicles, professional drivers with good experience, 24/7 customer service, easy online bookings, a great collaboration with hotels.
We always focus on our customer's demand and the best way to fulfil them, and We assure to give the best service to every client.
Other Sightseeing Places in Rameshwaram
Dhanushkodi
Ramar Patham
Panjamuga Hanumar Temple
Kothandaramar Temple
Ramar Kund
Lakshman Kund
Seetha Kund
You can enjoy these sightseeing with paying little extra cost apart from the Taxi booking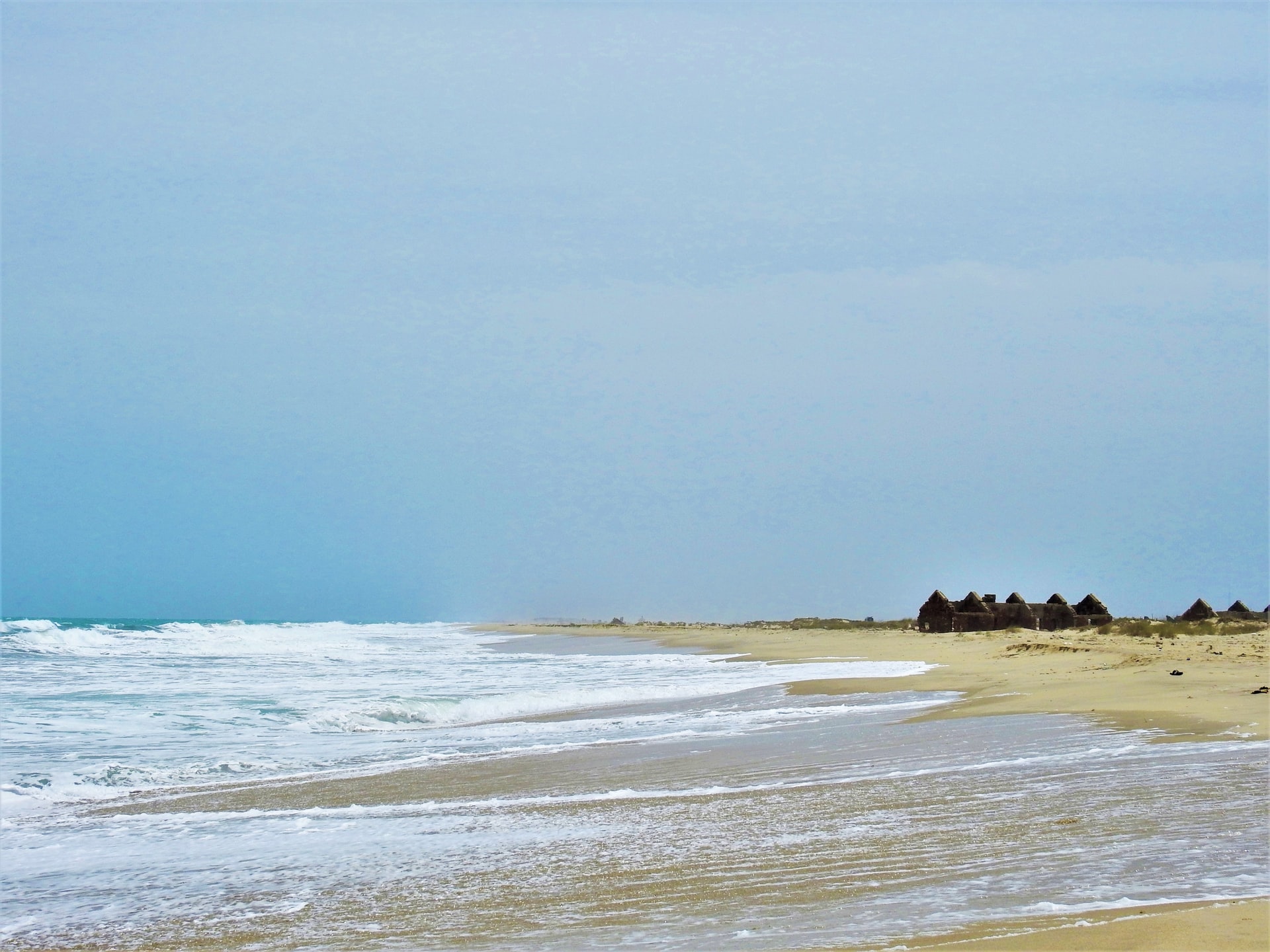 Dhanushkodi – The Holy Place
– It's believed that Lord Rama gave his dad's last rituals here
Frequently asked questions for Madurai to Rameshwaram Travel
How to reach Rameshwaram?
Rameshwaram is a small town located in Ramanathapuram District, Tamilnadu. There are fewer transport options to reach Rameshwaram.
Madurai is the nearest big city, and it has all types of transport facilities like Air, Train and Bus connectivity from all over INDIA. Madurai to Rameshwaram there a lot of travels options available easily
How can I go to rameshwaram from Madurai?
There are many options available like Taxi, Buses and Trains from Madurai.
RBC Travels – Madurai providing the safest and comfortable taxi service to Rameshwaram from Madurai
Is train available from Madurai to Rameshwaram?
Yes, Three Passenger Trains, and Two Express Trains are available
How many days required for rameshwaram tour?
One full day is required to see all the places in Rameshwaram
How can I go to Rameshwaram by flight?
There is no Airport in Rameshwaram. You can choose Madurai Airport to reach Rameshwaram
How do I get transport from Madurai Airport to Rameshwaram?
Booking a taxi is always best option to go Rameshwaram from Madurai. You can enjoy all the sightseeing on the way to Rameshwaram
How to book tour package for Madurai and Rameshwaram?
Click Here for tour package details
What are the transport options available from Madurai Airport to Rameshwaram?
Click Here to get all the details about Madurai Airport to Rameshwaram
Are you accepting card payments?
Yes
Are you accepting online payments?
Yes.
Latest Updates
Most of the people have a doubt, "Can I visit Rameshwaram Now?" The answer is Yes!! After Lockdown the people are allowed to visit Rameshwaram now In our earlier post, we saw that people are not allowed for darshan on Friday, Saturday and Sunday. The Government of Tamilnadu announced, there are no restrictions in Rameshwaram from …
Taxi Service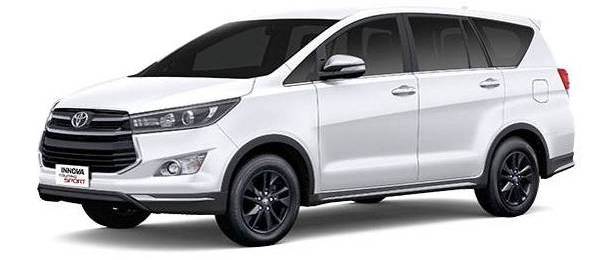 Taxi Service
Madurai to Rameshwaram Taxi
Provided By
RBC Travels
,
Madurai
,
Tamilnadu
,
India
-
625001
,
Telephone No.+919360399003
Service Area
Taxi Service
Madurai to Rameshwaram Taxi